Urban Meadows: Where Modern Living Meets Luxury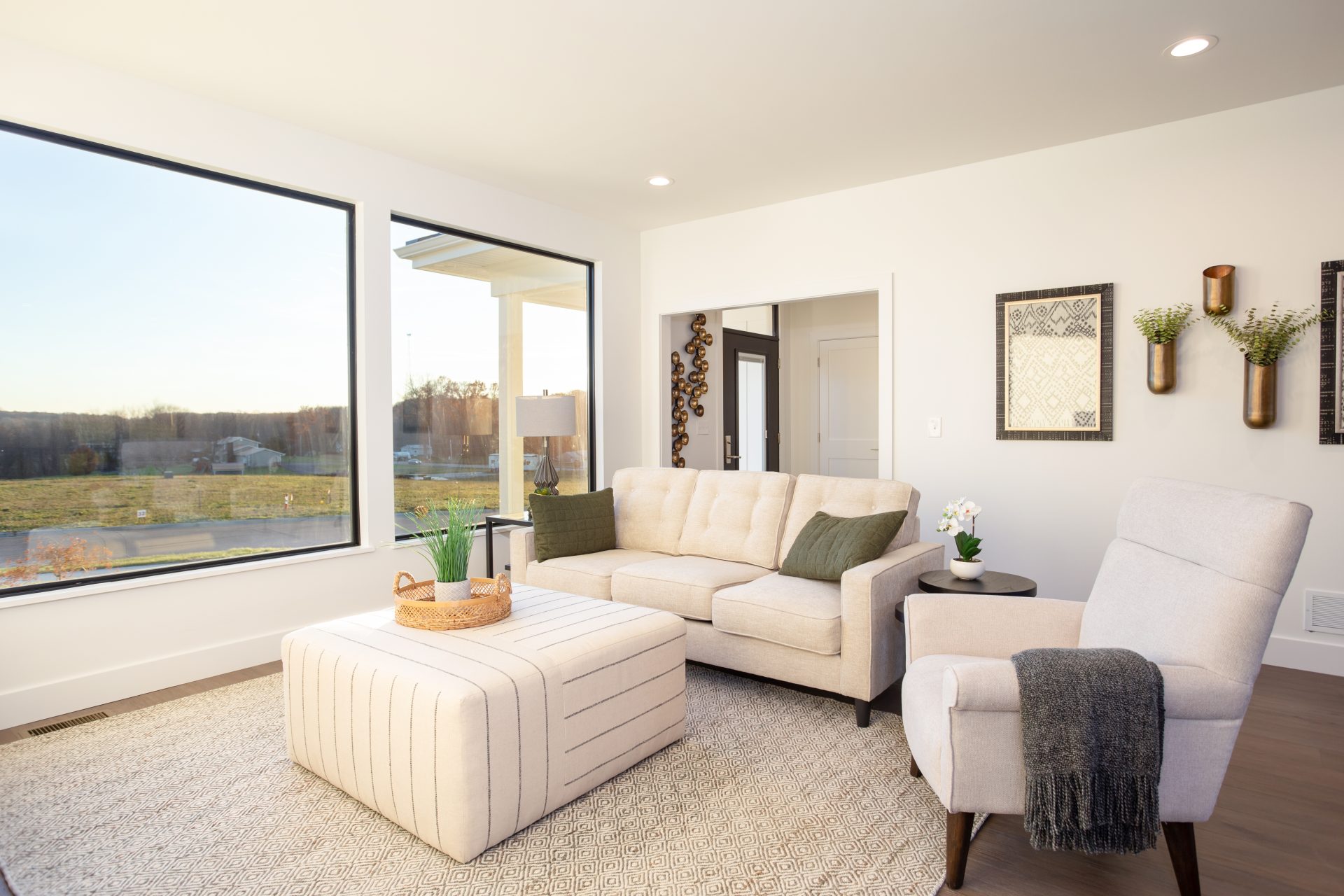 Step into a world where luxury meets tranquility, where style blends with sustainability, and where you can live the life you've always dreamed of. Welcome to Urban Meadows, a new luxury housing community nestled perfectly between Cleveland and Columbus, Ohio. Unlike any other luxury community, Urban Meadows offers an exquisite fusion of urban convenience and rural serenity, wrapped in a package of modern elegance and high-end finishes.
LOCATION ADVANTAGE
Strategically positioned between two bustling metropolitan areas, Urban Meadows offers the best of both worlds. Imagine having the vibrancy of city life just a short drive away while enjoying the peace and tranquility of your own private haven. The ease of commute to both Cleveland and Columbus, coupled with the availability of modern amenities, makes Urban Meadows not just a place to live, but a lifestyle to embrace.
Within its peaceful neighborhood-like environment, you're never too far from the action. Whether it's fine dining, upscale shopping, diverse entertainment, or outdoor recreation, everything is within reach. Yet, when you return home, it's as if you've stepped into a different world - one where peace, quiet, and comfort reign supreme.
MODERN LIVING DEFINED
Urban Meadows redefines modern living. Its contemporary features go beyond what you'd expect from a luxury community. Each residence is a work of art, showcasing modern, thoughtfully designed architecture, spacious layouts, and high-end finishes that exude sophistication.
The homes are not just beautiful; they're also practical and sustainable. This eco-friendly option not only enhances the aesthetic appeal of your home but also contributes to a greener planet.
And let's not forget about the small town amenities. Urban Meadows is a warm community comfortably positioned in Bellville, Ohio. The small town charm boasts quaint shopping, scenic lakes, challenging golf courses, and friendly neighbors. In Bellville, every detail is designed to enrich your lifestyle and provide unrivaled comfort.
CONCLUSION
In essence, Urban Meadows is more than a luxury housing community. It's a sanctuary where you can live, laugh, and love while enjoying the finer things in life. It's where modern conveniences meet rural tranquility, and where every day feels like a vacation. Are you ready to redefine your lifestyle?
Are you ready to experience the magic of Urban Meadows? If so, we invite you to contact Shrock Real Estate to learn more about this mesmerizing community. Step into a world of luxury and discover how Urban Meadows can transform your life. Welcome home.