Embrace Autumn's Splendor with Customized Outdoor Living at Urban Meadows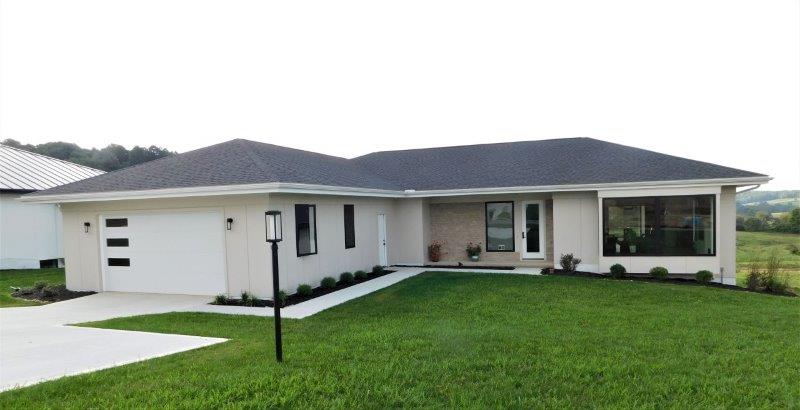 The rustling of leaves, the crispness in the air, and the vibrant tapestry of reds, oranges, and yellows painting the landscape—fall is a season that beckons us outdoors. At Urban Meadows in Bellville, Ohio, you're not just a spectator to this autumnal magic; you're immersed in it, thanks to the customizable outdoor living spaces you can attain with our designers and architects.
Your Personal Fall Retreat
Imagine stepping out of your home into a space that's been tailored for your autumn enjoyment. A cozy fire pit where you can gather with loved ones, roasting marshmallows and sharing stories under the starlit sky. Expansive patios with heated floors, ensuring that even as the temperature drops, your comfort remains uncompromised. Custom-built pergolas draped in twinkling lights, where you can sip on your pumpkin spice latte and watch the leaves dance in the breeze.
Blending Indoors with Outdoors
The beauty of Urban Meadows' homes is the seamless integration of indoor and outdoor spaces. Large sliding doors can transform your living room into an extended patio area, allowing you to enjoy the fall scenery even from the comfort of your couch. Picture windows frame the changing leaves like living artworks, ensuring you never miss a moment of the season's beauty.
Gardens that Celebrate Fall
But it's not just about structures. At Urban Meadows, the customization extends to the very flora that surrounds your home. Want a garden that bursts into hues of gold and crimson come fall? Shrock Real Estate can assist in the acquisition of expert landscapers who can curate a selection of trees and plants that peak in the autumn, ensuring your garden is a celebration of the season.
Entertaining in Autumn Glory
For those who love to entertain, the outdoor spaces at Urban Meadows can be customized to ensure your gatherings are memorable. Think of outdoor kitchens equipped for fall feasts, dining areas with overhead heaters, and even built-in sound systems to play your favorite autumn playlists. Your guests won't just be coming for the company; they'll be coming for the experience.
Fall is a season of beauty, reflection, and togetherness. At Urban Meadows, you don't just live through it; you thrive in it. With outdoor spaces tailored to your every whim and desire, you can make the most of every golden moment this season offers. So, if the idea of living in harmony with autumn's splendor appeals to you, it's time to explore the possibilities at Urban Meadows. Your dream fall oasis awaits!
To learn more, contact our office today.