Urban Meadows – At the Intersection of Green Living & Luxury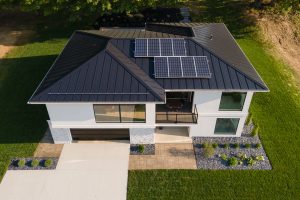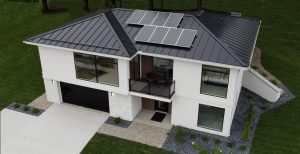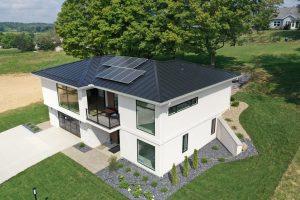 There is no reason why contemporary living can't be luxurious and eco-friendly — and Urban Meadows, the latest development from Shrock Real Estate — proves it. Located in Bellville, Ohio, about halfway between Cleveland and Columbus, this visionary community provides a complete reimagining of what modern living can look like.
Green Living
Sustainability is designed into the homes at Urban Meadows right from the start. These homes are Energy Star certified, meaning they meet strict EPA requirements and achieve an average 20 percent energy efficiency improvement over standard housing. Features like a comprehensive thermal enclosure system, high-efficiency HVAC, and energy-efficient lighting and appliances enhance comfort while lowering your monthly utility bills. Energy Star features can even help improve air quality for clean, healthy living.
Luxury
Luxury is more than just the features included in your home — it also includes the quality of the materials used to build and design the property. The team at Shrock Premier Custom Construction can help bring your unique vision to life with top-quality materials and excellent design standards. This allows your home to be tailored to your specific needs and become a true reflection of your lifestyle. A beautiful home that includes all your family's must-have features will become a source of joy for years to come.
You can have peace of mind when building your dream home at Urban Meadows. Our experienced team strives to ensure that each detail of the project is delivered on-time and on-budget. Lots are limited, so contact us today for more details.