Sustainable Modern Living: The Vision Behind Urban Meadows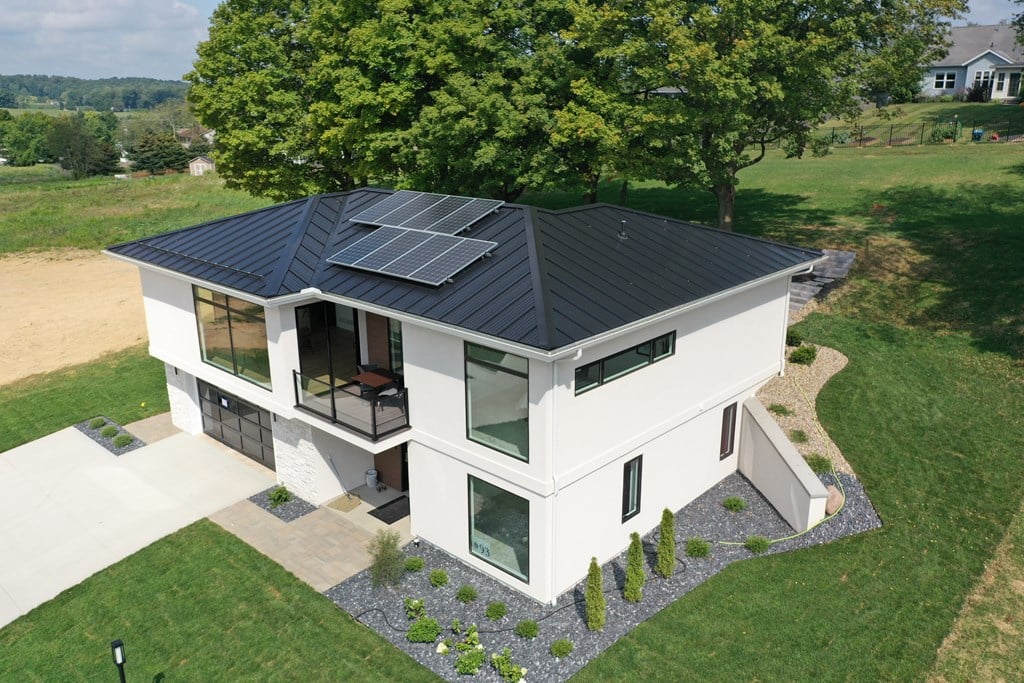 Shrock Real Estate understands that more and more people are prioritizing sustainable living.  For this reason, we've made our Urban Meadow neighborhood a place where homeowners can enjoy luxurious living while adhering to their values of preserving our natural resources and minimizing their carbon footprint.  
DESIGN AND FEATURES
The custom homes of Urban Meadows embodies the individual styles, preferences, and visions of our clients.  We take special care to not only design the perfect home our clients desire, but also to implement the various sustainable features they want to live with.  From ultraviolet blocking windows and smart thermometers to solar energy panels and hail and fire resistant recycled roofing, we embrace your values, comfort, and vision for your custom home. 
FLEXIBILITY AND EXPERTISE
Our crew of experienced builders and craftsmen at Shrock Premier Custom Construction has a reputation for their quality craft and long standing experience in building custom homes.  They strive to be flexible as each client has unique needs and preferences, enabling them to provide even the most complex floor plans and requests. 
SUSTAINABLE COMPONENTS
Today's energy efficient homes have a variety of sustainable features.  There is no limit to what we can incorporate into your custom home for you.  Urban Meadows' homes have already seen features such as energy efficient HVAC systems that not only save energy but also increase the quality of air within the home.  SIPS envelope panels have been used in Urban Meadows to allow superior insulation and reduced condensation which also save you money.  ICF foundations promote heat retention and cool air in summer so your HVAC system can function efficiently.  
The list of sustainable features could continue but one thing is for sure, Urban Meadows and Shrock Premier Custom Construction can give you the energy efficient home you love while utilizing your individual values for preserving the earth.  Luxury plus sustainable living equals an Urban Meadows signature home.  Contact us today to begin your custom home journey.